What is a Triple Room?
A Triple Room by TravelStay Standards is a room for three occupants. These rooms are typically comprised of either 1 Double + 1 Single Bed or 3 Single Beds. (Be sure to check prior to booking if you have specific requirements.)
If you are looking for a private room (whether with private bathroom or shared bathroom facilities), you can set your search results to display just Triple Rooms. Keep in mind that, depending upon availability, an accommodation may not have Triple Rooms and may have nothing smaller than a Quad Room or larger. This may limit the number of results that you receive. (Some accommodations may have special offers on other room types that may make it more cost effective to consider more than just Triple Rooms If you can't find what you are looking for displaying just Triple Rooms, try adding in other options or choose All Room Types. See the images below for more details.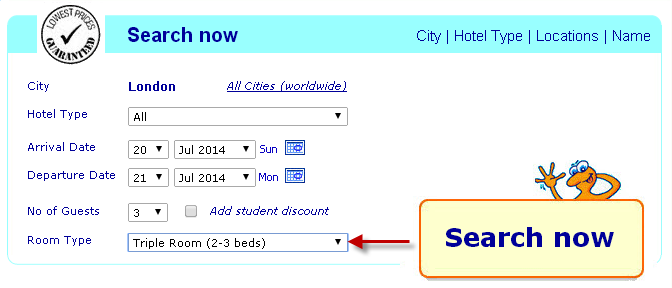 Setting your search results in this manner will show you ONLY Triple Rooms with availability for these dates. (Searches for more than three guests will give you accommodations with multiple Triple Room availability.)
Another option is changing the Room Types from within your Search Results: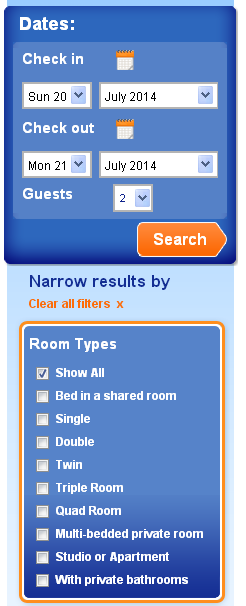 Here, you can view only those room types you wish. If you wish to see ALL room types with availability, leave your results on Show All.
Travelling with a child? See the following Help Page for details about children: Travelling with Children
Leave a comment?